Duration: 5 Days
Next Class Starts: Nov 8-12
Course Overview
This course builds on existing professional experience with personal computer hardware support to present the next tier of skills & concepts students will use on the job when administering any type of network server. This course covers server hardware installation and management, server administration, security and disaster recovery and troubleshooting. This course also prepares you to take the CompTIA Server+ examination.
Learning Objectives
In this course you will:
Build, maintain, troubleshoot, secure and support server hardware and software technologies
Implement virtualization and storage solutions for local, enterprise and cloud environments
Understand and comply with disaster recovery and general security procedures
Be familiar with industry terminology and concepts
Understand server roles and their interaction in a dynamic computing environment
Use automation, scripting and virtualization to optimize server management
Understand on-premise and hybrid server environments to accommodate both enterprise and small business needs
Understand server administration and troubleshooting both on-premise and remotely
Be familiar with cloud computing concepts as they apply to server administration and maintenance.
Who Should Attend
This course is targeted toward the information technology (IT) professional who has networking and administrative skills in Windows®-based Transmission Control Protocol/Internet Protocol (TCP/IP) networks; familiarity with other operating systems, such as Mac OS X®, Unix, or Linux; and who wants to further a career in IT by acquiring foundational knowledge of security topics; prepare for the CompTIA Security+ certification examination; or use Security+ as the foundation for advanced security certifications or career roles.
Target Audience
This course is designed for IT professionals such as PC, desktop, and help desk technicians who have experience supporting PC hardware who wish to make the transition to become server hardware and support specialists. This course is also designed for existing server managers who are preparing to take the CompTIA Server+.
Other Prerequisites
It is expected that, prior to taking this course, you have:
A+ certified or equivalent knowledge.
24 months of hands-on experience working in a server environment.
Why Choose Us?

Hands-On Virtual Lab
Hands-on experience on New Horizons' Labs to make your software training courses even more interactive and engaging.

Guaranteed-to-Run
Guarantee to run for all courses
Certifications​
Industry-recognized certification to add to your workforce values.
Why Choose Us?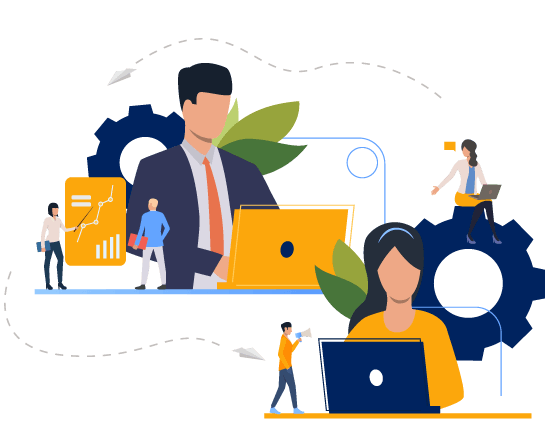 Cost Effective
We create innovative training solutions that works for your business and we'll account for the results.
Reliable
Low downtime and high efficiency of On-site and Virtual-Live Online Training

Course Customization
Course content and learning method are customized to match to your company's goals
Official Training Partners
Previous
Next
Get Free Consultation Now</ span>
.elementor-5674 .elementor-element.elementor-element-2b870454 > .elementor-container{max-width:1300px;}.elementor-5674 .elementor-element.elementor-element-2b870454{padding:50px 0px 100px 0px;}.elementor-5674 .elementor-element.elementor-element-2ee4112:not(.elementor-motion-effects-element-type-background) > .elementor-column-wrap, .elementor-5674 .elementor-element.elementor-element-2ee4112 > .elementor-column-wrap > .elementor-motion-effects-container > .elementor-motion-effects-layer{background-color:#FFFFFF;}.elementor-5674 .elementor-element.elementor-element-2ee4112 > .elementor-element-populated, .elementor-5674 .elementor-element.elementor-element-2ee4112 > .elementor-element-populated > .elementor-background-overlay, .elementor-5674 .elementor-element.elementor-element-2ee4112 > .elementor-background-slideshow{border-radius:5px 5px 5px 5px;}.elementor-5674 .elementor-element.elementor-element-2ee4112 > .elementor-element-populated{transition:background 0.3s, border 0.3s, border-radius 0.3s, box-shadow 0.3s;padding:30px 50px 30px 50px;}.elementor-5674 .elementor-element.elementor-element-2ee4112 > .elementor-element-populated > .elementor-background-overlay{transition:background 0.3s, border-radius 0.3s, opacity 0.3s;}.elementor-5674 .elementor-element.elementor-element-511bc980{text-align:left;}.elementor-5674 .elementor-element.elementor-element-511bc980 .elementor-heading-title{color:#09183A;font-family:"Roboto", Sans-serif;font-size:27px;line-height:1.7em;}.elementor-5674 .elementor-element.elementor-element-6d40f029{–divider-border-style:solid;–divider-color:var( –e-global-color-fccb68e );–divider-border-width:3.5px;}.elementor-5674 .elementor-element.elementor-element-6d40f029 .elementor-divider-separator{width:15%;margin:0 auto;margin-left:0;}.elementor-5674 .elementor-element.elementor-element-6d40f029 .elementor-divider{text-align:left;padding-top:2px;padding-bottom:2px;}.elementor-5674 .elementor-element.elementor-element-6d40f029 > .elementor-widget-container{margin:-14px 0px 0px 0px;}.elementor-5674 .elementor-element.elementor-element-2b19d5bb{text-align:left;font-family:"Source Sans Pro", Sans-serif;font-size:18px;}.elementor-5674 .elementor-element.elementor-element-2b19d5bb > .elementor-widget-container{margin:-20px 0px 0px 0px;padding:0px 0px 0px 0px;}.elementor-5674 .elementor-element.elementor-element-3fc2c778 .elementor-field-group{padding-right:calc( 26px/2 );padding-left:calc( 26px/2 );margin-bottom:17px;}.elementor-5674 .elementor-element.elementor-element-3fc2c778 .elementor-form-fields-wrapper{margin-left:calc( -26px/2 );margin-right:calc( -26px/2 );margin-bottom:-17px;}.elementor-5674 .elementor-element.elementor-element-3fc2c778 .elementor-field-group.recaptcha_v3-bottomleft, .elementor-5674 .elementor-element.elementor-element-3fc2c778 .elementor-field-group.recaptcha_v3-bottomright{margin-bottom:0;}body.rtl .elementor-5674 .elementor-element.elementor-element-3fc2c778 .elementor-labels-inline .elementor-field-group > label{padding-left:0px;}body:not(.rtl) .elementor-5674 .elementor-element.elementor-element-3fc2c778 .elementor-labels-inline .elementor-field-group > label{padding-right:0px;}body .elementor-5674 .elementor-element.elementor-element-3fc2c778 .elementor-labels-above .elementor-field-group > label{padding-bottom:0px;}.elementor-5674 .elementor-element.elementor-element-3fc2c778 .elementor-field-group > label{font-family:"Source Sans Pro", Sans-serif;font-size:20px;font-weight:500;}.elementor-5674 .elementor-element.elementor-element-3fc2c778 .elementor-field-type-html{padding-bottom:0px;}.elementor-5674 .elementor-element.elementor-element-3fc2c778 .elementor-field-group .elementor-field, .elementor-5674 .elementor-element.elementor-element-3fc2c778 .elementor-field-subgroup label{font-size:17px;}.elementor-5674 .elementor-element.elementor-element-3fc2c778 .elementor-field-group:not(.elementor-field-type-upload) .elementor-field:not(.elementor-select-wrapper){background-color:#ffffff;border-color:#FF81428F;}.elementor-5674 .elementor-element.elementor-element-3fc2c778 .elementor-field-group .elementor-select-wrapper select{background-color:#ffffff;border-color:#FF81428F;}.elementor-5674 .elementor-element.elementor-element-3fc2c778 .elementor-field-group .elementor-select-wrapper::before{color:#FF81428F;}.elementor-5674 .elementor-element.elementor-element-3fc2c778 .elementor-button{font-family:"Source Sans Pro", Sans-serif;font-size:17px;font-weight:600;}.elementor-5674 .elementor-element.elementor-element-3fc2c778 .e-form__buttons__wrapper__button-next{color:#ffffff;}.elementor-5674 .elementor-element.elementor-element-3fc2c778 .elementor-button[type="submit"]{color:#ffffff;}.elementor-5674 .elementor-element.elementor-element-3fc2c778 .elementor-button[type="submit"] svg *{fill:#ffffff;}.elementor-5674 .elementor-element.elementor-element-3fc2c778 .e-form__buttons__wrapper__button-previous{color:#ffffff;}.elementor-5674 .elementor-element.elementor-element-3fc2c778 .e-form__buttons__wrapper__button-next:hover{color:#ffffff;}.elementor-5674 .elementor-element.elementor-element-3fc2c778 .elementor-button[type="submit"]:hover{color:#ffffff;}.elementor-5674 .elementor-element.elementor-element-3fc2c778 .elementor-button[type="submit"]:hover svg *{fill:#ffffff;}.elementor-5674 .elementor-element.elementor-element-3fc2c778 .e-form__buttons__wrapper__button-previous:hover{color:#ffffff;}.elementor-5674 .elementor-element.elementor-element-3fc2c778{–e-form-steps-indicators-spacing:20px;–e-form-steps-indicator-padding:30px;–e-form-steps-indicator-inactive-secondary-color:#ffffff;–e-form-steps-indicator-active-secondary-color:#ffffff;–e-form-steps-indicator-completed-secondary-color:#ffffff;–e-form-steps-divider-width:1px;–e-form-steps-divider-gap:10px;}.eael-reading-progress-wrap .eael-reading-progress{height:5px !important;}.eael-reading-progress-wrap .eael-reading-progress .eael-reading-progress-fill{height:5px !important;background-color:#1fd18e !important;transition:width 50ms ease;}@media(max-width:1024px){.elementor-5674 .elementor-element.elementor-element-2b870454{padding:40px 20px 50px 20px;}}@media(max-width:767px){.elementor-5674 .elementor-element.elementor-element-2b870454{padding:40px 10px 40px 10px;}.elementor-5674 .elementor-element.elementor-element-2ee4112 > .elementor-element-populated{padding:40px 10px 30px 10px;}}
Get Free Consultation Now
Kindly fill the form below and one of our representatives will reach out within one business day:
Testimonials
What Clients Say
Imanche Victor AdeniyiATC Nigeria Read More
I am satisfied with the training offered here and the instructor. I look forward to having another training session with New Horizons.
Christian UdehAMCON Read More
The Excel training was well laid out and the facilitator was very versed, he used multiple scenarios to explain the concept. I am very glad to have chosen New Horizons for this training.
Hammed MuritalaMIS, IITA Read More
The training is very excellent and it will help me to identify and resolve some database problems.
Iroegbu BrightSAIPEM Read More
The course was helpful, interactive to know the fitment of business with IT service.
Vihishima J. TIOM Read More
The course was well taught and well understood.
Previous
Next