Course Overview
ISO 9001 Lead Implementer training enables you to develop the necessary expertise to support an
organization in establishing, implementing, managing and maintaining a Quality Management System
(QMS) based on ISO 9001. During this training course, you will also gain a thorough understanding of the
best practices of Quality Management Systems and consequently improve an organization's customer
satisfaction and overall performance and effectiveness.
Learning Objectives
Acknowledge the correlation between ISO 9001 and other standards and regulatory frameworks
• Master the concepts, approaches, methods and techniques used for the implementation and
effective management of a QMS
• Learn how to interpret the ISO 9001 requirements in the specific context of an organization
• Learn how to support an organization to effectively plan, implement, manage, monitor and
maintain a QMS
• Acquire the expertise to advise an organization in implementing Quality Management System
best practices
Intended Audience
Managers or consultants involved in Quality Management
Expert advisors seeking to master the implementation of a Quality Management System
Individuals responsible for maintaining conformance with QMS requirements QMS team members.
Why Choose Us?

Hands-On Virtual Lab
Hands-on experience on New Horizons' Labs to make your software training courses even more interactive and engaging.

Guaranteed-to-Run
Guarantee to run for all courses
Certifications​
Industry-recognized certification to add to your workforce values.
Why Choose Us?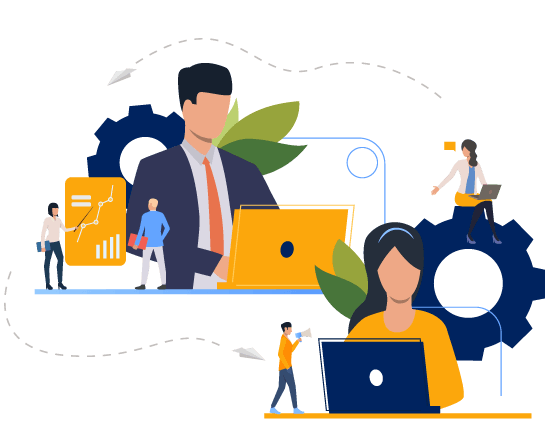 Cost Effective
We create innovative training solutions that works for your business and we'll account for the results.
Reliable
Low downtime and high efficiency of On-site and Virtual-Live Online Training

Course Customization
Course content and learning method are customized to match to your company's goals
Official Training Partners
Previous
Next
Get Free Consultation Now</ span>
.elementor-5674 .elementor-element.elementor-element-2b870454 > .elementor-container{max-width:1300px;}.elementor-5674 .elementor-element.elementor-element-2b870454{padding:50px 0px 100px 0px;}.elementor-5674 .elementor-element.elementor-element-2ee4112:not(.elementor-motion-effects-element-type-background) > .elementor-column-wrap, .elementor-5674 .elementor-element.elementor-element-2ee4112 > .elementor-column-wrap > .elementor-motion-effects-container > .elementor-motion-effects-layer{background-color:#FFFFFF;}.elementor-5674 .elementor-element.elementor-element-2ee4112 > .elementor-element-populated, .elementor-5674 .elementor-element.elementor-element-2ee4112 > .elementor-element-populated > .elementor-background-overlay, .elementor-5674 .elementor-element.elementor-element-2ee4112 > .elementor-background-slideshow{border-radius:5px 5px 5px 5px;}.elementor-5674 .elementor-element.elementor-element-2ee4112 > .elementor-element-populated{transition:background 0.3s, border 0.3s, border-radius 0.3s, box-shadow 0.3s;padding:30px 50px 30px 50px;}.elementor-5674 .elementor-element.elementor-element-2ee4112 > .elementor-element-populated > .elementor-background-overlay{transition:background 0.3s, border-radius 0.3s, opacity 0.3s;}.elementor-5674 .elementor-element.elementor-element-511bc980{text-align:left;}.elementor-5674 .elementor-element.elementor-element-511bc980 .elementor-heading-title{color:#09183A;font-family:"Roboto", Sans-serif;font-size:27px;line-height:1.7em;}.elementor-5674 .elementor-element.elementor-element-6d40f029{–divider-border-style:solid;–divider-color:var( –e-global-color-fccb68e );–divider-border-width:3.5px;}.elementor-5674 .elementor-element.elementor-element-6d40f029 .elementor-divider-separator{width:15%;margin:0 auto;margin-left:0;}.elementor-5674 .elementor-element.elementor-element-6d40f029 .elementor-divider{text-align:left;padding-top:2px;padding-bottom:2px;}.elementor-5674 .elementor-element.elementor-element-6d40f029 > .elementor-widget-container{margin:-14px 0px 0px 0px;}.elementor-5674 .elementor-element.elementor-element-2b19d5bb{text-align:left;font-family:"Source Sans Pro", Sans-serif;font-size:18px;}.elementor-5674 .elementor-element.elementor-element-2b19d5bb > .elementor-widget-container{margin:-20px 0px 0px 0px;padding:0px 0px 0px 0px;}.elementor-5674 .elementor-element.elementor-element-3fc2c778 .elementor-field-group{padding-right:calc( 26px/2 );padding-left:calc( 26px/2 );margin-bottom:17px;}.elementor-5674 .elementor-element.elementor-element-3fc2c778 .elementor-form-fields-wrapper{margin-left:calc( -26px/2 );margin-right:calc( -26px/2 );margin-bottom:-17px;}.elementor-5674 .elementor-element.elementor-element-3fc2c778 .elementor-field-group.recaptcha_v3-bottomleft, .elementor-5674 .elementor-element.elementor-element-3fc2c778 .elementor-field-group.recaptcha_v3-bottomright{margin-bottom:0;}body.rtl .elementor-5674 .elementor-element.elementor-element-3fc2c778 .elementor-labels-inline .elementor-field-group > label{padding-left:0px;}body:not(.rtl) .elementor-5674 .elementor-element.elementor-element-3fc2c778 .elementor-labels-inline .elementor-field-group > label{padding-right:0px;}body .elementor-5674 .elementor-element.elementor-element-3fc2c778 .elementor-labels-above .elementor-field-group > label{padding-bottom:0px;}.elementor-5674 .elementor-element.elementor-element-3fc2c778 .elementor-field-group > label{font-family:"Source Sans Pro", Sans-serif;font-size:20px;font-weight:500;}.elementor-5674 .elementor-element.elementor-element-3fc2c778 .elementor-field-type-html{padding-bottom:0px;}.elementor-5674 .elementor-element.elementor-element-3fc2c778 .elementor-field-group .elementor-field, .elementor-5674 .elementor-element.elementor-element-3fc2c778 .elementor-field-subgroup label{font-size:17px;}.elementor-5674 .elementor-element.elementor-element-3fc2c778 .elementor-field-group:not(.elementor-field-type-upload) .elementor-field:not(.elementor-select-wrapper){background-color:#ffffff;border-color:#FF81428F;}.elementor-5674 .elementor-element.elementor-element-3fc2c778 .elementor-field-group .elementor-select-wrapper select{background-color:#ffffff;border-color:#FF81428F;}.elementor-5674 .elementor-element.elementor-element-3fc2c778 .elementor-field-group .elementor-select-wrapper::before{color:#FF81428F;}.elementor-5674 .elementor-element.elementor-element-3fc2c778 .elementor-button{font-family:"Source Sans Pro", Sans-serif;font-size:17px;font-weight:600;}.elementor-5674 .elementor-element.elementor-element-3fc2c778 .e-form__buttons__wrapper__button-next{color:#ffffff;}.elementor-5674 .elementor-element.elementor-element-3fc2c778 .elementor-button[type="submit"]{color:#ffffff;}.elementor-5674 .elementor-element.elementor-element-3fc2c778 .elementor-button[type="submit"] svg *{fill:#ffffff;}.elementor-5674 .elementor-element.elementor-element-3fc2c778 .e-form__buttons__wrapper__button-previous{color:#ffffff;}.elementor-5674 .elementor-element.elementor-element-3fc2c778 .e-form__buttons__wrapper__button-next:hover{color:#ffffff;}.elementor-5674 .elementor-element.elementor-element-3fc2c778 .elementor-button[type="submit"]:hover{color:#ffffff;}.elementor-5674 .elementor-element.elementor-element-3fc2c778 .elementor-button[type="submit"]:hover svg *{fill:#ffffff;}.elementor-5674 .elementor-element.elementor-element-3fc2c778 .e-form__buttons__wrapper__button-previous:hover{color:#ffffff;}.elementor-5674 .elementor-element.elementor-element-3fc2c778{–e-form-steps-indicators-spacing:20px;–e-form-steps-indicator-padding:30px;–e-form-steps-indicator-inactive-secondary-color:#ffffff;–e-form-steps-indicator-active-secondary-color:#ffffff;–e-form-steps-indicator-completed-secondary-color:#ffffff;–e-form-steps-divider-width:1px;–e-form-steps-divider-gap:10px;}.eael-reading-progress-wrap .eael-reading-progress{height:5px !important;}.eael-reading-progress-wrap .eael-reading-progress .eael-reading-progress-fill{height:5px !important;background-color:#1fd18e !important;transition:width 50ms ease;}@media(max-width:1024px){.elementor-5674 .elementor-element.elementor-element-2b870454{padding:40px 20px 50px 20px;}}@media(max-width:767px){.elementor-5674 .elementor-element.elementor-element-2b870454{padding:40px 10px 40px 10px;}.elementor-5674 .elementor-element.elementor-element-2ee4112 > .elementor-element-populated{padding:40px 10px 30px 10px;}}
Get Free Consultation Now
Kindly fill the form below and one of our representatives will reach out within one business day:
Testimonials
What Clients Say
Imanche Victor AdeniyiATC Nigeria Read More
I am satisfied with the training offered here and the instructor. I look forward to having another training session with New Horizons.
Christian UdehAMCON Read More
The Excel training was well laid out and the facilitator was very versed, he used multiple scenarios to explain the concept. I am very glad to have chosen New Horizons for this training.
Hammed MuritalaMIS, IITA Read More
The training is very excellent and it will help me to identify and resolve some database problems.
Iroegbu BrightSAIPEM Read More
The course was helpful, interactive to know the fitment of business with IT service.
Vihishima J. TIOM Read More
The course was well taught and well understood.
Previous
Next